What To Do in Greater Fort Lauderdale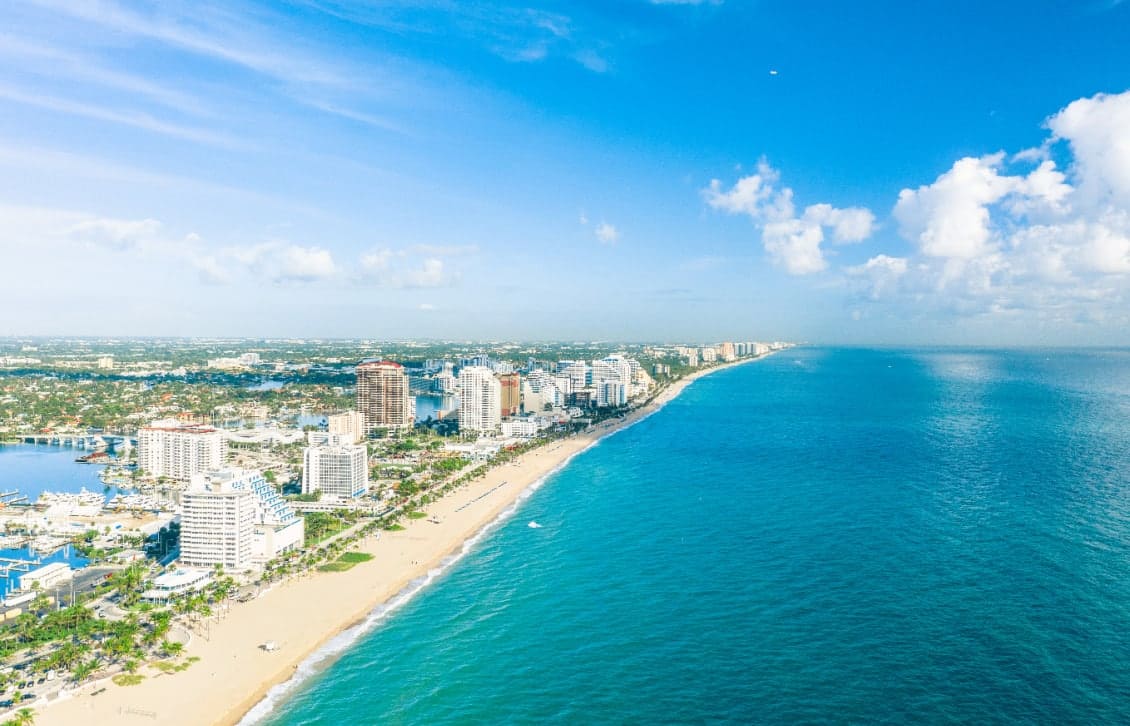 As summer sunshine turns to fall foliage, we're thinking about one of our favorite cruise departure ports: Greater Fort Lauderdale. Nicknamed the "Venice of America," this cosmopolitan destination offers 300 miles of winding waterways, a thriving art and culinary scene, and outdoor activities galore. See our list below for recommendations on what to do in Greater Fort Lauderdale before or after your cruise with Holland America Line.
For full-day itineraries, cruise trip planning info and travel inspiration, head to Visit Lauderdale.
WHAT TO DO IN GREATER FORT LAUDERDALE WITH A FEW HOURS
Don't fret if you only have a few hours. The Port Everglades cruise port is convenient to the airport and popular attractions. Before setting out on your Caribbean cruise, soak up the sun and see a few sights.
Stroll Las Olas Boulevard
Shop 'til you drop … or until it's time for your cruise. Luxury stores, art galleries and top-notch eateries await on this breezy boulevard, a 15-minute taxi ride from the port. If you have a few extra hours, indulge in an alfresco lunch or check out Las Olas Beach, a heavenly sandy area at the end of the boulevard.
Tour the Flamingo Gardens (Davie)
If you love blooms, birds and bobcats, the Flamingo Gardens are a must! Just west of the cruise terminal and airport, this lush respite features more than 3,000 rare and native plants, a wildlife sanctuary with an aviary full of wading birds, and a flamingo pond where you can feed the blush beauties. Most visitors spend two hours exploring the Flamingo Gardens.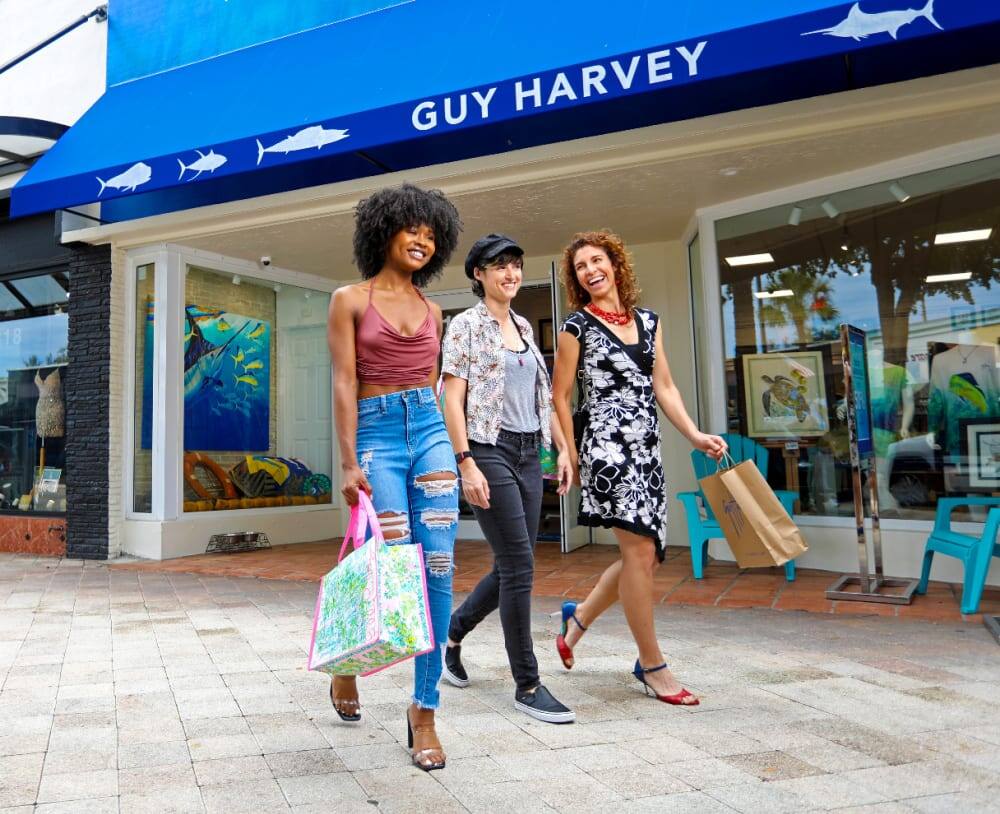 Hop on the Water Taxi
Who has time for traffic? Hop on the Greater Fort Lauderdale Water Taxi and boat through the city's waterways, taking in views of mansions and yachts along the way. Get off at Water Taxi Stop 7 to tour the Bonnet House Museum and Gardens, a whimsical estate from the 1920s that was once the home of famous artists.
WHAT TO DO IN GREATER FORT LAUDERDALE WITH A FEW DAYS
The list of what to do in Greater Fort Lauderdale gets longer when you have a full day or more. Take a day trip to the Everglades or go antiquing in a quaint suburb.
Airboat Through the Florida Everglades
About 30 minutes from Greater Fort Lauderdale, the Florida Everglades is a vast subtropical wilderness. Zip along the marshes and lakes in an airboat. If you're lucky, you might see alligators or spot rare birds, such as the spectacular Roseate Spoonbill.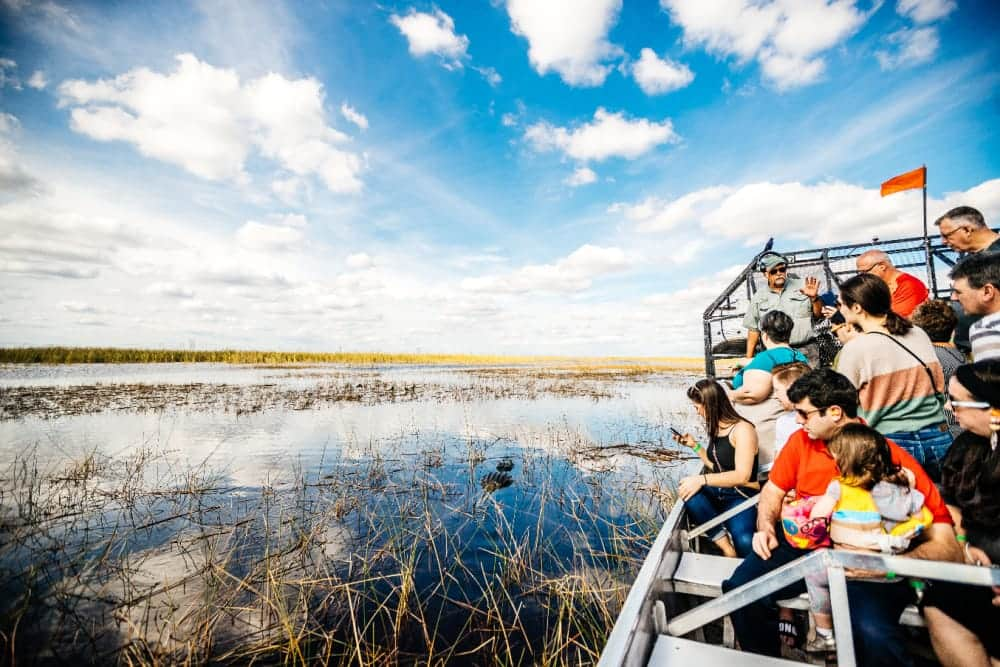 Go Antiquing in Dania Beach
Dania Beach is a small burb that's big on antiquing. Antique Row features shops, antique malls and vendors who carry everything from glassware to art and collectibles. Browse for goods and then dine right on the water. Get a dose of décor inspiration at the Wiener Museum of Decorative Arts.
Visit Fort Lauderdale Beach & Promenade
Read in the shade of a rustling palm, splash in turquoise waves or stroll a promenade to a trendy bistro. Though the city and its surroundings have many stretches of golden sand, Fort Lauderdale Beach offers a boatload of water activities. Try paddleboarding, learn how to surf or go snorkeling. When you dry off, satiate your hunger at one of many restaurants.
What is your favorite thing to do in Greater Fort Lauderdale? Comment below with recommendations!