'Samantha Brown's Places to Love' on PBS Showcases Holland America Line in Alaska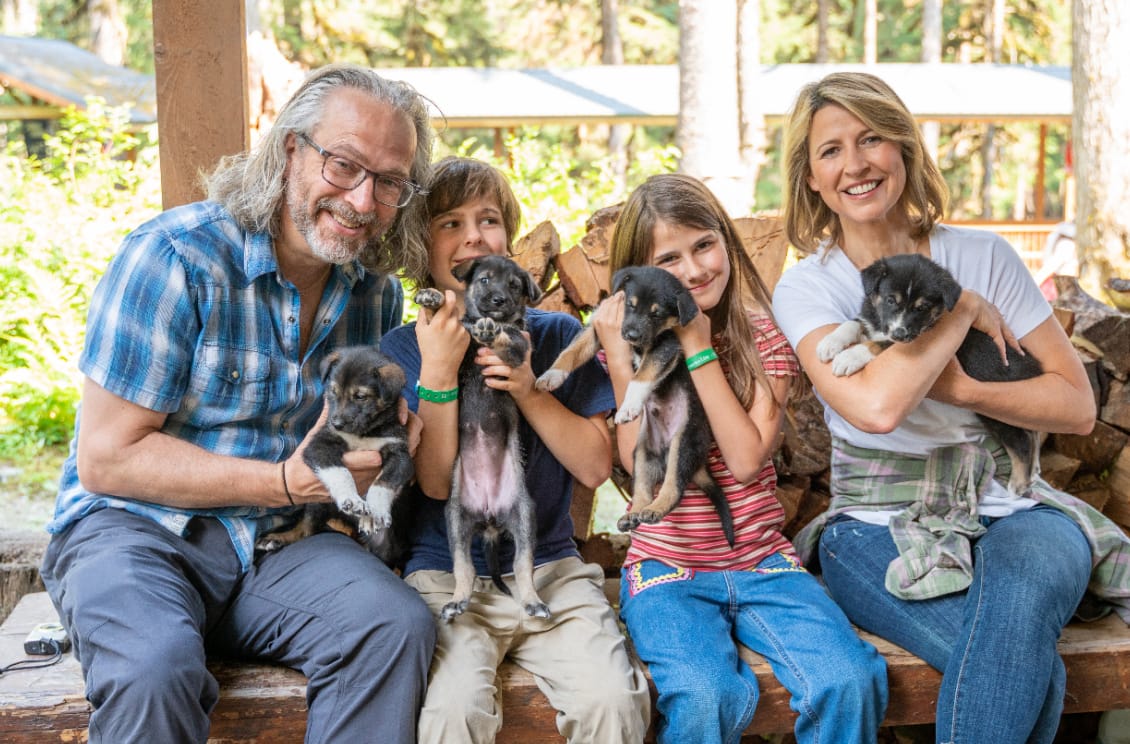 Celebrated travel expert Samantha Brown doesn't just know where to travel, she knows how to get there. Holland America Line is partnering with Samantha to show off the splendors of Alaska on her hit PBS show "Samantha Brown's Places to Love," and next summer she's hosting a cruise to Norway aboard our newest ship, Rotterdam.
Holland America Line Featured on Samantha's PBS Show
Fans of Holland America Line, Alaska and travel in general can tune into Season 6 of "Samantha Brown's Places to Love" on PBS to see Samantha and her family experience an Alaska cruise in a way that only Holland America Line can deliver. Throughout their journey, they learn about the Alaskan Natives who have lived on their land and sustained their culture for close to 10,000 years through fishing, language, jewelry-making and more.
Watch while the whole family gets into the Alaska spirit on the Bering Sea Crab Fisherman's Tour and salmon fishing in Ketchikan, learn about totems in Sitka, witness the majesty of Glacier Bay and visit a sled dog summer camp in Juneau where they go for a ride and cuddle with puppies.
You can check out the episode on PBS or click the button below to view on the "Samantha Brown's Places to Love" website. By clicking the link below, you will be leaving the Holland America Line website and navigating to a third party website that is not owned, operated, or controlled by Holland America Line or any of its affiliates.
Cruise with Samantha to Norway
Cruisers who want to travel with Samantha can join her next summer on a Holland America Line "Vikings Saga" cruise to Norway departing Aug. 19, 2023, aboard Rotterdam. During the seven-day cruise, experience the sights and sounds of the country with Samantha as she hosts lectures, a meet and greet, and a dinner with guests.
About 'Samantha Brown's Places to Love'
"Samantha Brown's Places to Love" returns on PBS Friday, January 6 (check local listings for exact dates/times). More than just a travel expert, Samantha has been a trusted guide and friend to viewers for 20+ years, helping her audience choose their next destinations by revealing the people and stories behind the places she loves to visit. As travelers increasingly seek out sustainable travel experiences, this season Samantha highlights the people and places that are passionately committed to honoring and preserving their land, culture and proud traditions. The show also celebrates small business owners and artisan makers across seven domestic destinations and locations in Ireland, revealing new facets and faces of cities that viewers may think they already know.
To see more of Samantha and her family experience Alaska with Holland America Line, explore Holland America Line's website … and watch "Samantha Brown's Places to Love."