Shave and a Haircut, Two Bits
Our Barber Shop used to be a very unwelcoming place … Now it's a place to relax and get pampered by our famous barbers. You can choose your new look from the large hairstyle menu available on the walls. Of course, the artist was Bangkit!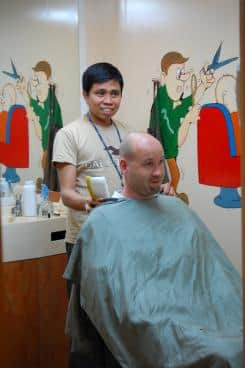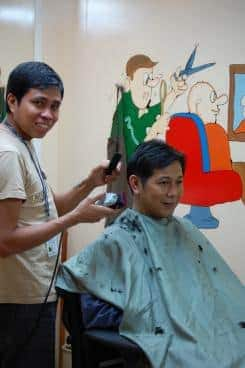 Ioana Cheregi is the crew purser aboard Ryndam.