Calving: Breakaways in Glacier Bay
Alaska: the last frontier. The untouched quality of Alaskan wilderness lends itself to a sense of adventure and exciting natural occasions. Alaska Inside Passage cruises offer guests incredible views of one of the most exciting natural attractions in the state, glacier calving.
Glacier calving is a natural event that occurs when large portions of glaciers break away and fall into the sea. As glaciers gently move towards the sea they travel over uneven ground, causing cracks and riffs in their form. Once seaside, waves erode and hollow the glacier until it breaks apart and results in a dramatic plunge into the water. These calves are sometimes as large as skyscrapers, and drift away to form icebergs.
Journalist Fran Golden recently returned from a trip aboard Westerdam through Glacier Bay, and wrote about her glacier calving experience in "USA Today." Enjoy the article.
See a Glacier Calve
by Fran Golden
What's it like to see a glacier calving in Alaska?
As a giant chunk of ice fell off Margerie Glacier into Alaska's Glacier Bay last week, passengers filling the open decks of Holland America Line's Westerdam oohed and awed and even cheered.
Seeing a glacier calve is probably the best natural attraction you will ever witness.
Yet watching a glacier let loose massive ice chunks from the motherland is like waiting for coins to be pushed out of one of those amusement park machines.
You can't will the calving (a term that derives from cave not cows) to happen. You need to watch and wait patiently, and not look away.
The fellow in the balcony cabin next to mine took a bathroom break. Bad move, as he was informed by his grandson, "You just missed something awesome," gasped the kid. But there was more calving to follow.
Whether caused by global warming or natural earth changes, glaciers seem to be shedding into the sea more rapidly. Watch for an hour and you may see three or four chunks fall.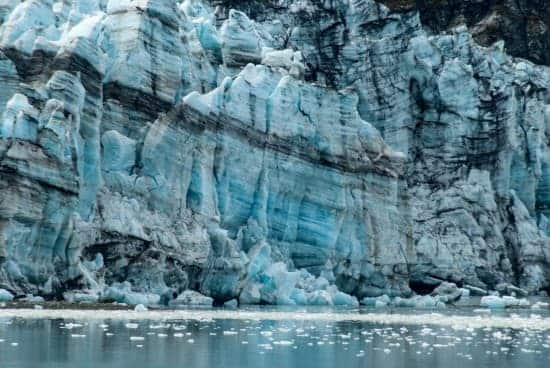 For passengers on the Westerdam, glacier-viewing day began with an early morning entrance into the 3.3 million-acre Glacier Bay National Park, cruising past snow-capped peaks and several humpback whales.
Park rangers and Native interpreters from the Huna Tribe came onboard the cruise ship to give commentary over the public address system.
Time moves slowly when you are anticipating something great. Fortunately for us, the day was sunny and warmer than usual. Those passengers who had packed parkas quickly shed them. Holland America served its famous Dutch pea soup, but the warmth wasn't needed.
A few hours later, we knew we were getting close to the glacier when we began to see icebergs bobbing in the calm, strikingly blue water.
Suddenly Margerie came into view and there was a collective gasp as we all looked at its massive blue face of tightly packed ice, about the height of a 25-story building.
We came within ¼ mile of the glacier and quiet descended the ship as we listened to pops, like distant gunshots, and cracks, the sounds of a glacier slowly sliding downhill – in this case 21 miles – to water and its demise.
There was the sound too of hundreds of seabirds, excited by the fish churned in the water by both the falling chunks of glacier and our ship.
Passengers studied the glacier through camera lenses and binoculars, the jagged points and crevices looking like a mad scientist's crystal experiment.
Then action. A spray of ice in the air, a large crack, a piece of ice probably the size of a small house falling into the bay, producing a sound as loud as thunder, or "white thunder" as it is known.
It's a chilling experience. Even if you are prepared for the view you aren't prepared for how the glacier will sound and feel, as the water ripples under your ship.
Each calving event lasts just seconds, but it is high drama.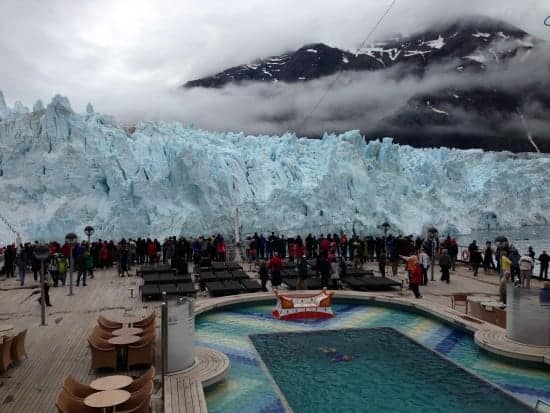 Have you witnessed glacier calving? If you have photos of this spectacular event, send them to socialmedia@hollandamerica.com and you might be featured on one of our social media channels.